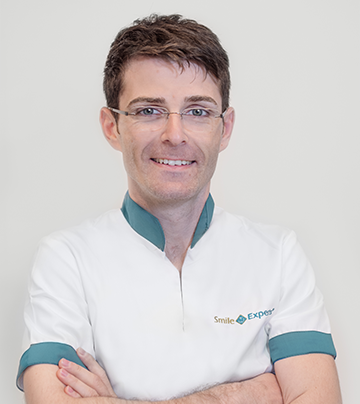 Specialist in Oral and Maxillofacial Surgery and Implantology

He graduated from both the Faculty of Dentistry and Faculty of Medicine, University of Medicine and Pharmacy "Carol Davila", Bucharest.

Its extensive expertise, both in the field of oral surgery and implantology, has given many patients the chance to solve medical cases requiring complex medical procedures.

Mircea Bâldea, MD performs advanced oral rehabilitation procedures:

• Complete oral rehabilitation ("teeth in a day") through multiple implant systems: Straumann ProArch – Switzerland, Megagen – Korea, Bredent Fast&Fixed – Germany;

• Wide range of dental implants;

• Immediate postextractional implant placement with immediate provisional crown;

• Bone regeneration guided by minimally invasive techniques;

• Bone block augmentation;

• Sinus lift;

• Soft tissue surgery.

Member of MINEC Romania – Megagen International Network of Education.

Continuous medical training through constant participation in courses, symposia, national and international congresses complements his relevant experience in implantology and OMF surgery and offers patients access to the safest and minim invasive treatments.